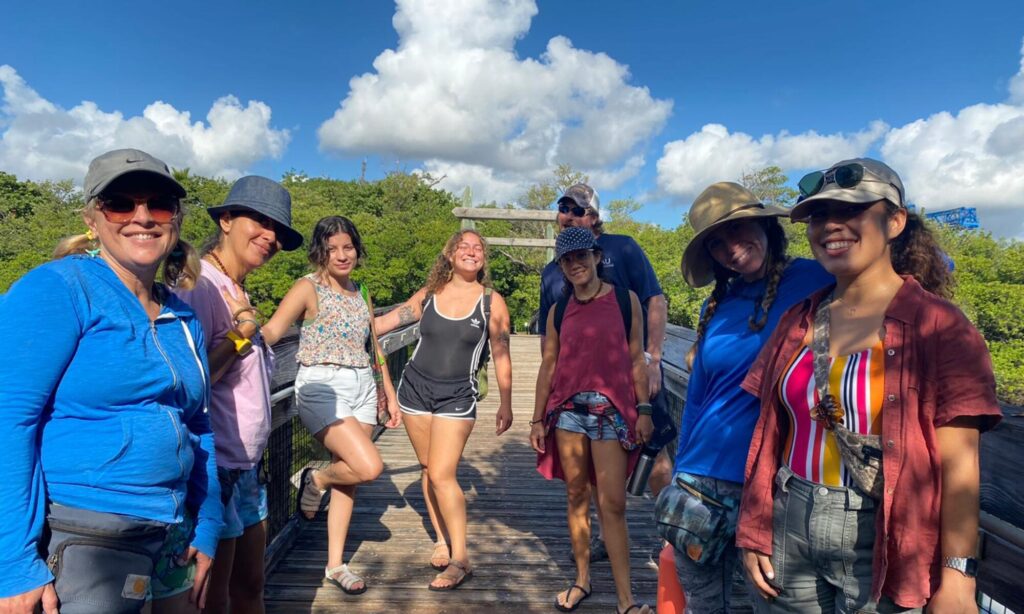 The Directors, Teachers & Nature Guides of Take Root Forest School Homeschool come from varied backgrounds and places. They are teachers, scientists, psychologists, philosophers, explorers, students…what they all have in common is their love and passion for providing children with a unique opportunity to learn through experience. They are drawn to the outdoor world and the wonders of nature. Their backgrounds and education include training and certifications as teachers – both elementary and secondary, in various holistic pedagogies, natural history, the sciences and environmental education philosophies. Take Root Forest School trains their teachers using guidelines from the Forest School Teacher Institute and the Academy of Forest Kindergartens. All teachers are certified in CPR and First Aid and are finger-printed and background checked. Take Root upholds the highest standards in safety and in education. Each teacher is passionate and dedicated to the philosophy of the program and the needs of each child.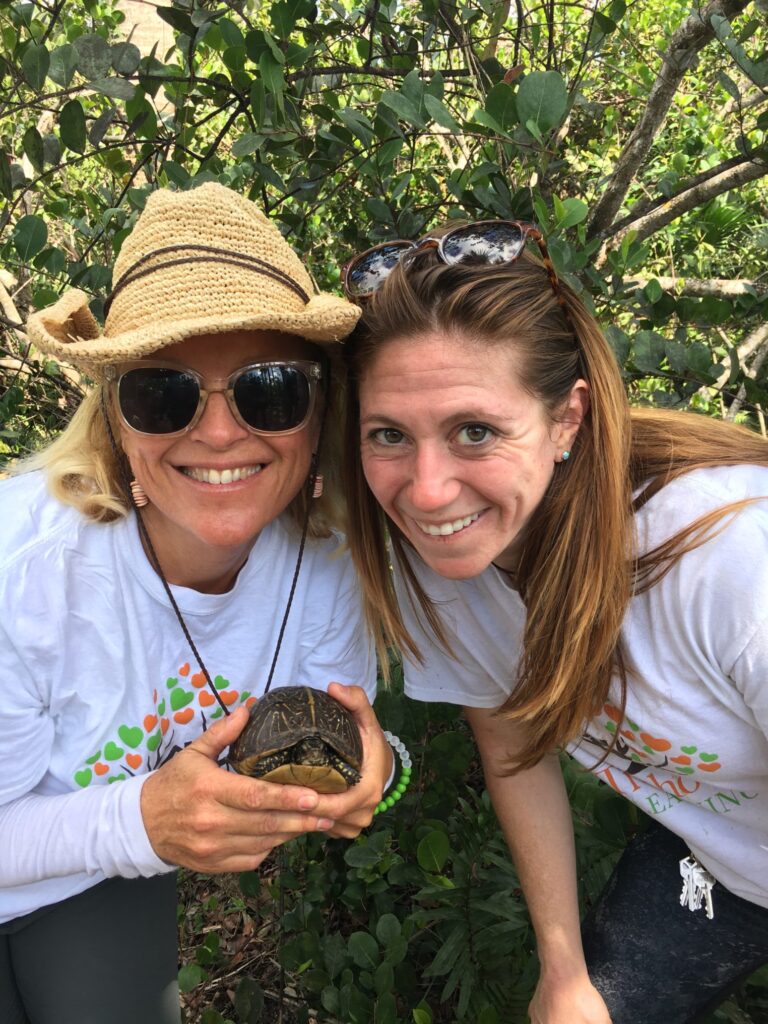 Christy Schultz, Co-founder & Director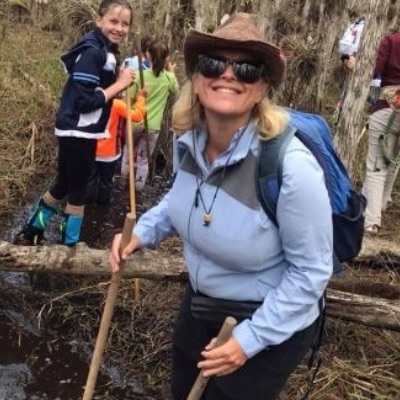 Director of Family Communication & Nature Education: Administration, Enrollment & Content Design, Field Trips, Nature & Place-Based Methods & Curriculum
Christy Schultz, co-founder of Take Root Forest School and founder of The Nature Teacher and ECO-Every Child Outside, has been working with children and teaching, in both the indoor and outdoor classroom, for more than 20 years. Her experience is diverse and unique. After graduating from Florida State University and pursuing her chosen field of Elementary Education, she spent years hoping to find fulfillment while working in the more traditional classroom. Looking for a change and seeing a need for nature education in the community, she discovered the wonders of the outdoor classroom – where she has continued inspiring and educating both the young and old on the beauty of natural ecosystems, particularly those in South Florida. As a Certified Florida Master Naturalist and Interpretive Guide, Christy is well-trained and versed in the intricacies of Florida Natural History and Ecology. She has spent the last 15 years out in the field – along our coastal shores, in the waters of the swamps, and hiking the highlands. She and her students are always discovering, exploring, and learning. Take Root Forest School is the natural path for Christy…in co-creating this program, her long-term ambitions are coming to fruition.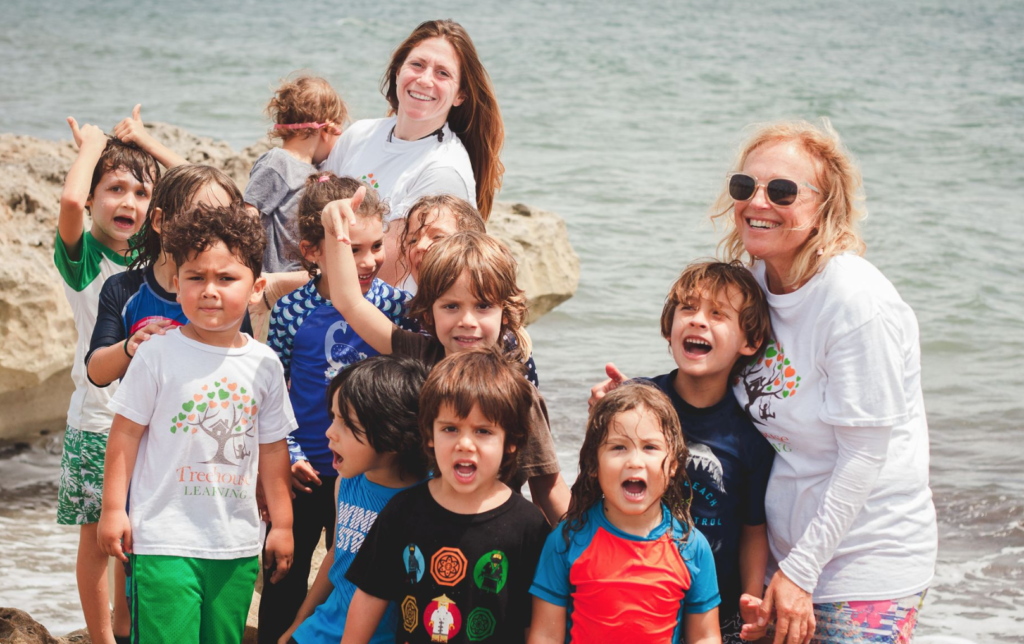 Emily Feldman, Co-Founder & Director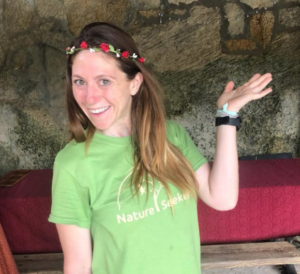 Director of Teacher Communication & Holistic Education: Team Management, Marketing & Media, Festivals, Camp, Waldorf Methods & Curriculum
Emily Feldman, co-founder of Take Root Forest School and founder of Treehouse Learning. Emily has been teaching for over 15 years in both public and private institutions. She uses progressive educational methodologies, including Waldorf and other cooperative learning models to foster a community of independent, creative thinkers and balanced, well-rounded human beings. Emily stepped into the world of education with a desire to create a safe, loving atmosphere – supportive of learning, growing and discovering. She sees each child's true potential and is passionate about encouraging and guiding the children through fun and compelling education. This passion led her to build and grow Treehouse Learning from the ground up. In co-creating Take Root Forest School, Emily is moving forward, bringing her dreams to life.
DADE TEAM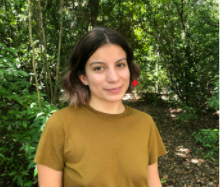 Camila Sosa, a first generation immigrant, found solace as a child in the classroom amongst teachers and classmates with whom she felt a bond. Those teachers made a long lasting impact on her life and thus inspired Camila to become an educator herself. After completing her AA in Early Childhood Education, Camila struggled to picture herself in a traditional classroom. She did not envision forming the kind of relationships she wanted in her classroom within the boundaries of the public model. Immediately after graduating Camila sought out an alternative form of education and luckily came across Treehouse Learning. For one year she trained with Director, Emily Feldman, learning and implementing holistic models like the Waldorf Pedagogy. Over the next few years as a teacher in the outdoor environment, Camila witnessed and experienced many lessons that Mother Nature provided. These experiences widened her idea of education to one that holds space for healthy relations between humans, as well as to the place and the land. Outside of being outside 😉 , Camila enjoys challenging her mind through hobby board games (no, not like monopoly) and connecting body and mind via physical activity. Camila Sosa has been a part of the Take Root Community for more than five years, she serves as the Dade Onsite Director and is a proud member of the Tender Roots team at Greynolds Park.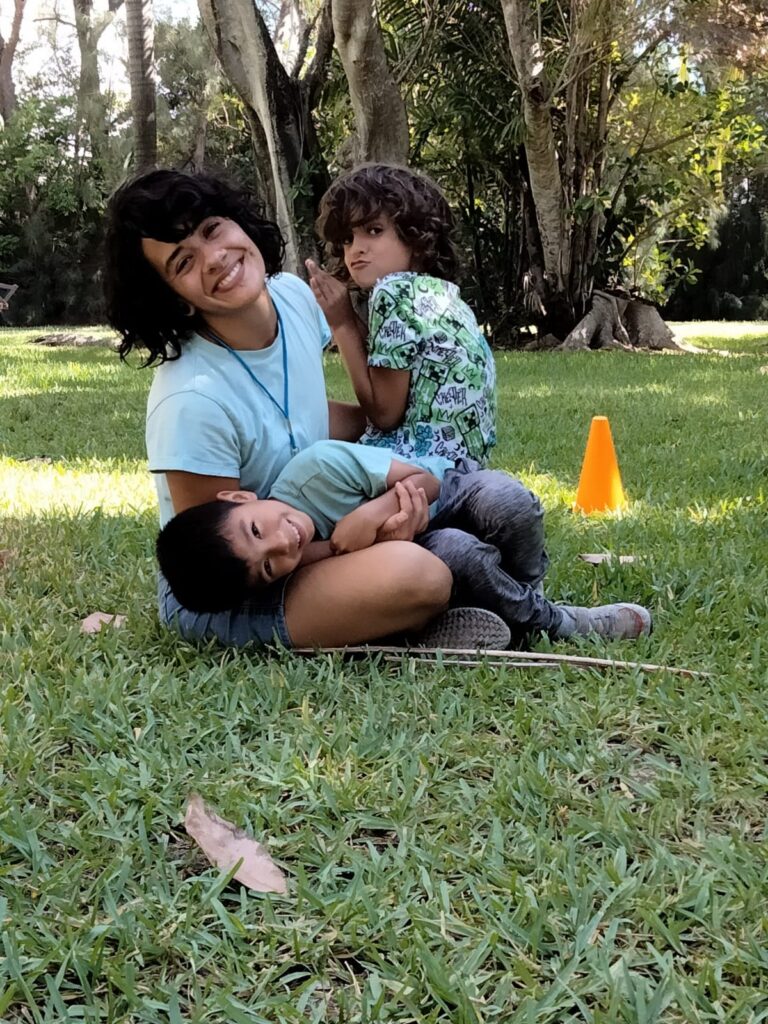 Lia Rangel is a passionate and dedicated educator who believes that an approach centered on listening to each student and their heart's call can help lead them towards a path of lifelong learning and development. She considers her experiences and challenges growing up a blessing, particularly those of being a minority because they allowed her to see the underbelly of a failing education system. Along her way, special teachers who instilled an emphasis on creativity, individuality, and integrity in her early life showed her the impact that such adults can have in shaping the minds which we hand the world off to tomorrow. This fostered in her a love for alternative education methods and working with initiatives that seek to improve the field by providing holistic approaches that cultivate the little seeds that are our students into well-rounded, empowered adults who are ready to help make the world a better place. Lia is currently pursuing a bachelor's degree in elementary and special education. She has merged this path with her love for the arts and environmental sciences through her teaching experiences in outdoor settings, encouraging students to learn through play and develop mindfulness through their observations in the natural world. The experiential, child-centric approach at Take Root was a dream come true for this Miami native and teaching in her old stomping grounds, using methods and practices she believes in, is just the cherry on top of having found a program that truly hones in on the magic within each child and the special ways they can make their mark. Lia provides uplifting educational experiences to the Take Root Forest School kids in the Wild Roots group at Greynolds Park.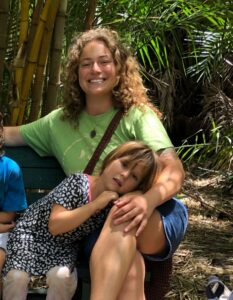 Leeza Abramov was born and raised in Brooklyn, New York and moved to south Florida to obtain her bachelor's degree in Environmental Science and dance at Nova Southeastern University. Being from a city, Leeza's access to a natural, rich environment was null – she never had the opportunity to explore the outdoors in ways children should. Her drive for environmental conservation and education only grew stronger during her years in university. Leeza has interned at county parks leading nature tours and education programs, and even became certified as a Florida Master Naturalist. Leeza began her teaching journey when she was only fourteen years old, assistant teaching at a preschool for six years that practiced Reggio Emilia and Waldorf methodologies. Her passion for environmental education sky rocketed during a mission trip to Guatemala where she used eco green-building techniques to help build a school made out of tires in a village. Leeza is extremely passionate about spreading environmental awareness and incorporating a holistic approach to learning for our youth. It is so important now more than ever! Leeza happily spends her time exploring, playing, discovering and learning with the Kinder Roots group at Greynolds Park.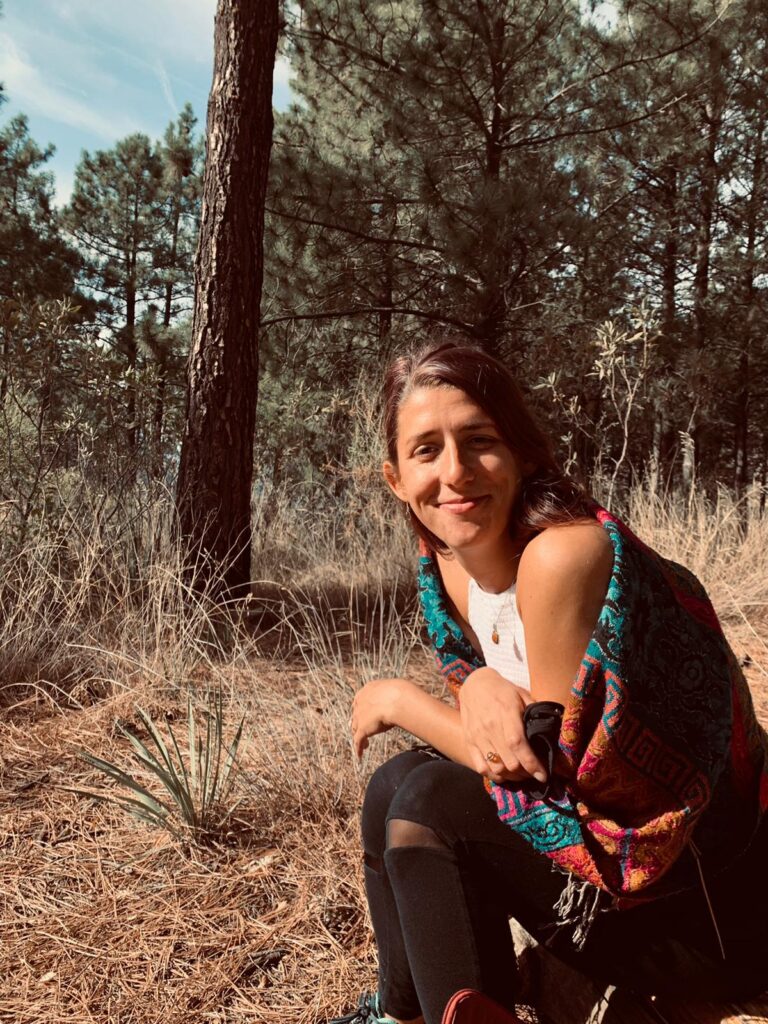 Kirstin Hoffman holds a deep love and respect for nature, owing most of that to her home state of Michigan. Growing up surrounded by water and a stone's throw from a forest, cultivated an understanding of the natural beauty of the world. It is amongst the water and trees where Kirstin finds her sense of peace. Kirstin has an extensive background in education, from teaching swimming lessons as a teen to lead classroom teaching in Detroit; and most recently adventuring into garden and outdoor education. Kirstin knows her calling in life is to teach, and by focusing on the intersection of education and the outdoors, she has finally found a space to teach that makes sense to her. She hopes to connect with her students through nature, instilling in them the same respect and love she grew up with. Kirstin hopes to continue exploring alternative forms of education and is excited for the possibilities that abound when working with the Adventure Roots group at Greynolds Park.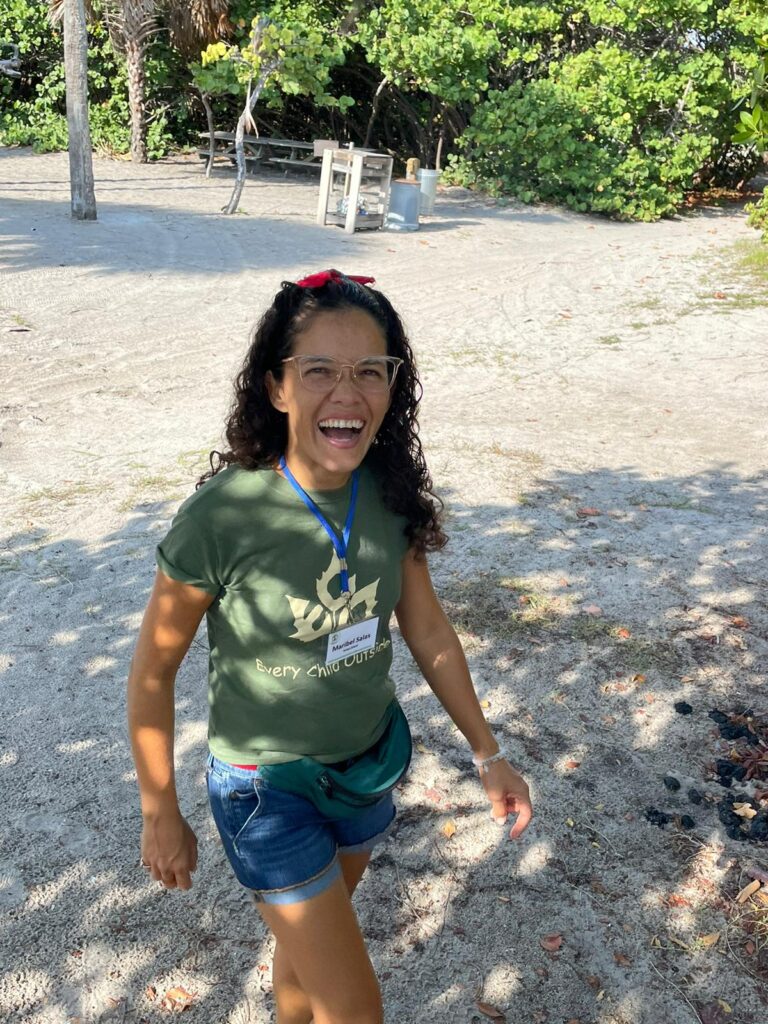 Maribel Salas Tovar is both an explorer of nature and a seeker of new perspectives that support living in harmony. A native of South America, she has explored life in eco-villages, food sustainability,
education, and art for the new times we live in.
She loves the ritual of regaining our innocent sense of gratitude for returning to earth all the
"treasures" she so generously bestows upon us. She enjoys nurturing wonder by accompanying
children as they find their voices, while practicing active listening. To inhabit silence and develop
their autonomy through respect and solidarity is one of her objectives. Maribel is a Waldorf education teacher-in-training, a practice that came to help her discover the art of motherhood in herself six years ago, heal her own inner child, and build her capacity to live and work alongside with others. Maribel is convinced that if we meet the needs of children, allow them to explore and truly listen to them, we will be contributing to their holistic development and instilling the seed of freedom of thought in them. Maribel is excited to bring her creativity, warmth and love to the Kinder Roots Group again this year.
Stefanía Dominguez was born in Colombia but raised in Miami FL since the age of 2. Coming from a family of professors and teachers, education has always been an integral part of her home. Stefania's mother was an early childhood educator specialized in inclusion classrooms and also became one of the pioneers of Mindful Kids Miami, a groundbreaking and transformative program in the Miami-Dade school system. With a lifelong passion for the performing arts and holistic wellness, she attended Berklee College of Music furthering her education in vocal performance and songwriting, while later getting certified as a Tibetan Yoga Instructor in Miami. After becoming a mom and a having a very deep spiritual transformation, Stefania's connection and love for nature increased exponentially, now becoming a vital part of her life. She brings her passion and practice of Conscious Discipline to the Forest School classroom setting as well as a diverse array of skills. Her professional passions range from singing, songwriting, writing, teaching languages (English and Spanish), Tibetan yoga, meditation and mindfulness. Stefania is excited to bring her love for deeper human connections, inner growth, healing and joy to everyday forest school life. Fun fact about Stefanía: she is a polyglot, fluent in English, Spanish, Portuguese, German and has a beginner/ intermediate level of Italian. Stefania will be sharing her songs and warm guidance to the Tender Roots at Greynolds Park while her daughter participates in Forest School as a Kinder Root.
BROWARD TEAM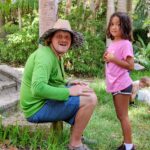 Trevor Davis has an adventurous spirit that has taken him across the United States and abroad. He has lived in several states throughout the country and comes to South Florida most recently, by way of the mountains of Southwestern Montana. Trevor's love of the outdoors began as a Tiger Cub in Pennsylvania fueling him to become an Eagle Scout in Minnesota. His experiences as an Eagle Scout have taught him of the importance of encouraging today's youth to appreciate and embrace nature, while learning how to also be good stewards of their environment. He has a master's degree in Biological Oceanography and joins the Take Root team after working as an environmental chemist. Throughout his time in academia, he has worked with numerous endangered species of sea turtles and sharks. Trevor loves learning and advancing his knowledge on leadership development and is a huge proponent of the idea of servant leadership. He has a fun-loving and laid-back attitude. His experiences with different cultures and living in different regions have instilled in him a love of appreciating and relating to unfamiliar backgrounds and the importance of community service. He hopes to use his time at Take Root Forest School to encourage the kids to explore, conserve, and most importantly appreciate this natural world. Adventure is out there! Trevor will be sharing his love for adventure, leadership, stewardship and the natural sciences as group teacher for the Wild Roots in Broward and as Assistant Onsite Director.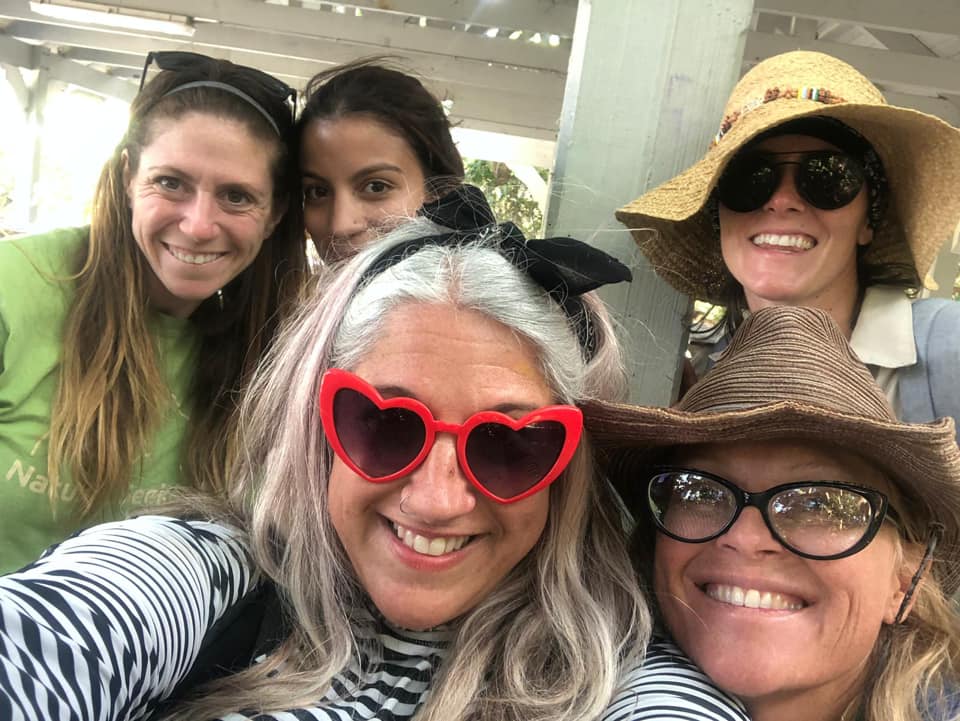 Holly Goldfarb Reeves was born in Brooklyn NY. Her family moved to south Florida in 1976 when she was 4 years old. Holly spent her childhood playing in the mangroves – with long days digging in the dirt climbing trees and swimming in the ocean.
As a licensed massage therapist, Holistic Health Care Counselor and Birth Doula of over 25 years, Holly has been an active part the South Florida community. In 2017, Holly decided to leave her private practice – after 19 years, in order to homeschool her daughter, Juniper. As a homeschooling mom, she realized her natural talent for teaching. Holly followed her heart and has continued teaching – whether for her daughter, for a homeschool pod, for her self-created Nature Scouts group and for Take Root's Nature Seekers.
She is a teller of stories, a singer of songs, a lover of animals, plants, people and the whole planet…Holly views the world with a childlike wonder. Through her passion for teaching, being outdoors, preserving and educating the beautiful sunshine state of Florida, Holly feels right at home being a part of the Take Root Forest School team. Holly will be inspiring the Broward Adventure Roots with her tales, songs, stories and endless energy – naturally and seamlessly creating a LOVE for LEARNING!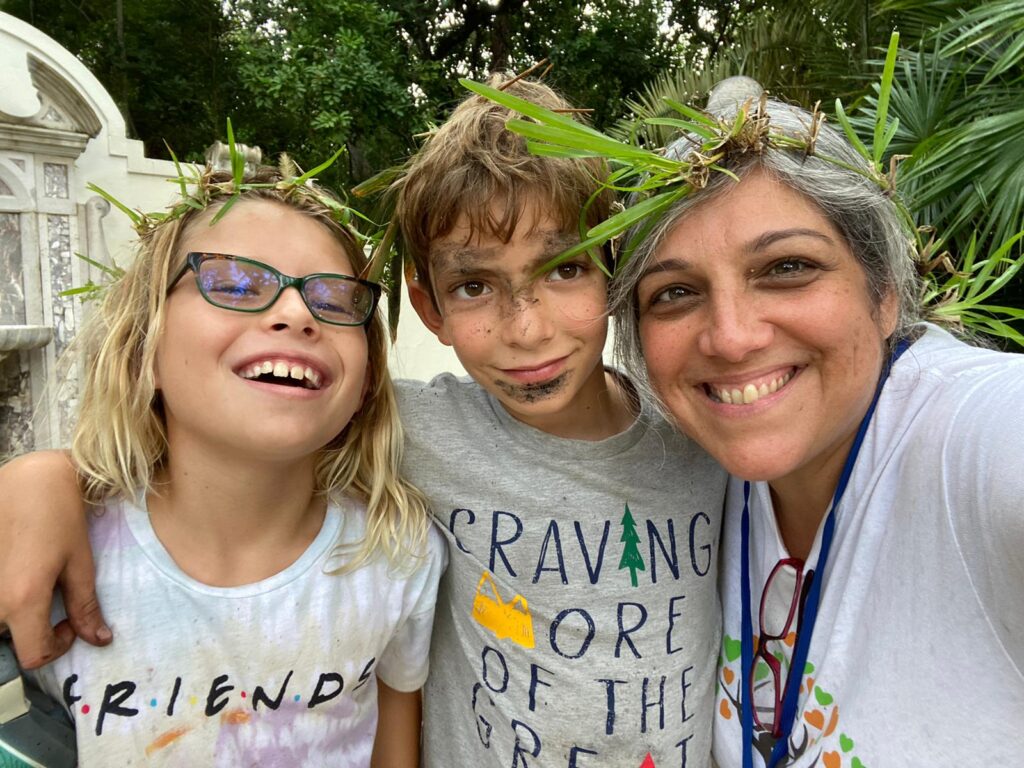 Elizabeth (Lizzie) Albolino moved to south Florida at age 2 from NY. Her father moved the family to be raised in what he described as a tropical paradise, and it was! She grew up on the sandy beaches with her family submerged in all the beauty and wonder Florida offers. Long days beach side, exploring her lush magical backyard and reading were big parts of what made up childhood for her. Lizzie is a lover of animals, nature and children. She went on to work in early education. Working with kids was a natural talent and she enjoyed planning and teaching the more creative side of things. Crafting, baking, sewing, knitting, fairytale, folklore and history are a few of her greatest passions and talents. Aside from early education Lizzie also has a degree from Johnson and Whales as a pastry chef. Lizzie's recipe for childhood is to add a little faith trust & pixie dust and anything can become magical! After working in a law firm as a paralegal for many years Lizzie realized that this work was not soulful, and she missed children and the great outdoors! Lizzie was thrilled when given the opportunity to join the Take Root team where she is able to be the truest version of herself, sharing her many creative talents and easy-going disposition. Lizzie will be leading the Kinder Roots on exciting adventures in the Broward Forest!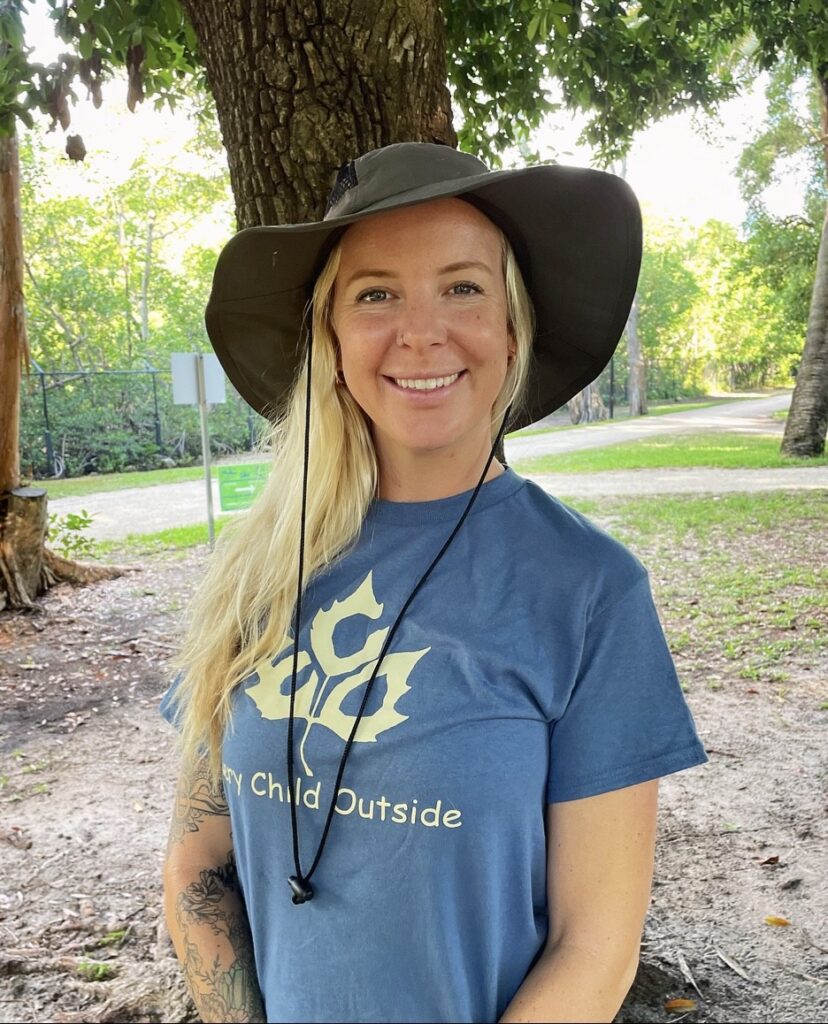 Jamey Kahl graduated with a BA in Art Studio from Coastal Carolina University in 2012 and received her Masters in Art Education from University of Florida in 2016. Her journey as a homeschool parent, passion for education, and love of nature has brought her to Take Root Forest School, where her son River is attending with the Kinder Roots. Her other professional offerings include yoga, art classes, and corrective exercise as a personal trainer. Her favorite hobbies include gardening, scuba diving, and traveling. Jamey loves being outdoors and engaged with all its beauty and is thrilled to be a part of the Broward Take Root team.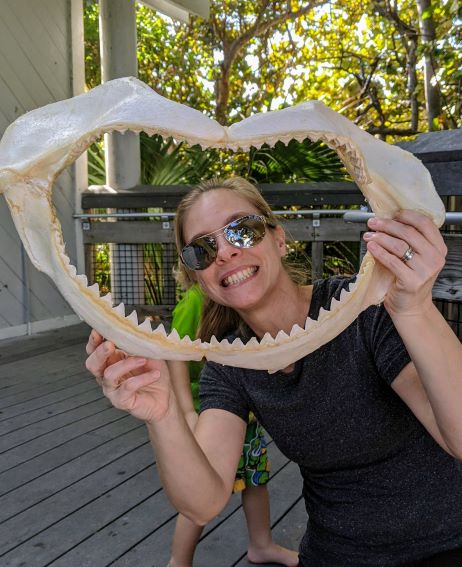 Laura Sazunic is a native of Argentina, where she obtained a degree of Bachelor of Science in Special Education and started Waldorf Teacher Training.
Since the beginning, Laura was known for having an innovative approach to teaching – always moving desks aside or working outside the classroom. Laura strived to nurture the soul, mind, and body of her students, adding hints of art, acting, dancing, and games to the mainstream curriculum. She expanded the boundaries of the "old school" with positive feedback from peers, parents, and children alike.
Laura knew there had to be an alternative out there, something more "in-tune" with her view of the child, and her personality. She researched Reggio Emilia, Montessori, and Waldorf approaches and from each one of them she assimilated wonderful things.
After moving with her husband to South Florida, Laura joined a Waldorf start-up that years later would become an established Waldorf School. During her time there she worked with early childhood and elementary age children. Laura taught Main Lessons and special classes including Spanish, handwork, games, and developmental movement. She had a great deal of fun developing and implementing summer camps for mixed ages and participating in field trips and seasonal events. Meanwhile, she
completed further training for Waldorf Teachers and graduated from AHE's Educational Support Program. With the arrival of her second child in 2017, Laura started exploring at-home and on-the-road schooling alternatives, which allowed her and her family to spend more time together and in nature. On that road, Laura met the Take Root Team and experienced the inspiring work taking place. Laura adds her tremendous experience, love for nature and alternative learning to the Take Root Team. Laura's two children actively participate in the forest school at the Bonnet House. Laura will be gently guiding the Broward Tender Roots in wonder as they experience the wider world.
Laís Vidotto is Brazilian and was originally a healthcare provider and clinical researcher. After becoming a mother she started her journey to better connect with nature and herself and she wanted the same for her son, Leo. Laís became so involved with her son's education and the nature school community that she became a certified nature-based teacher, also trained in mindfulness and conscious discipline. She has been working in the field of nature-based education for over two years now with children of different ages, group sizes, and outdoor environments. Laís is passionate about the teacher-children-nature connection and how that can positively affect a child's life forever. Lai will be playing and guiding the Broward Tender Roots as they experience the beauty of the forest and the relationships within.
Khalia Clemons, a native of Norcross, GA, is a Fine Art graduate of Howard University, with focused interests in horticulture, health, and education. You'll typically find Khalia out foraging for seeds and propagating plants for fun, as she works towards her studies to become an herbalist. A former Girl Scout and art teacher, Khalia looks forward to encouraging the children of the Take Root Forest School to proudly stand out from the crowd, believe in themselves, and to always ask questions.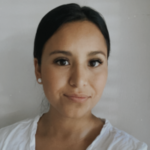 Karem Ryker earned a Bachelor's in Health Science from Brigham Young University, where her passion for marketing and graphic design ignited. Post-graduation, she contributed to a non-profit serving Utah County's Latino community, crafting promotional graphics for the Utah Department of Health, alongside freelance photography and graphic design work. Taking a break from the traditional 9-5 routine, she chose to homeschool her four children following her family's relocation to South Florida. From Xanga to early social media like MySpace, Karem actively partook in online forums. Her keen focus is on human behaviors and digital trends, particularly in unconventional marketing. Social Media's transformative influence, granting voices and connections, captivates Karem. In 2019, she channeled her expertise into aiding small businesses, fostering growth and online engagement. Driven by her unwavering belief in nature-based education's vital role, she now leads Take Root Forest School's social media marketing. Karem's 3 children enthusiastically join Take Root outside at the Bonnet House.