Take Root Forest School & Homeschool provides enriching and holistic outdoor learning experiences for South Florida children in both Ft. Lauderdale and N. Miami, with program options for children, ages 3-12.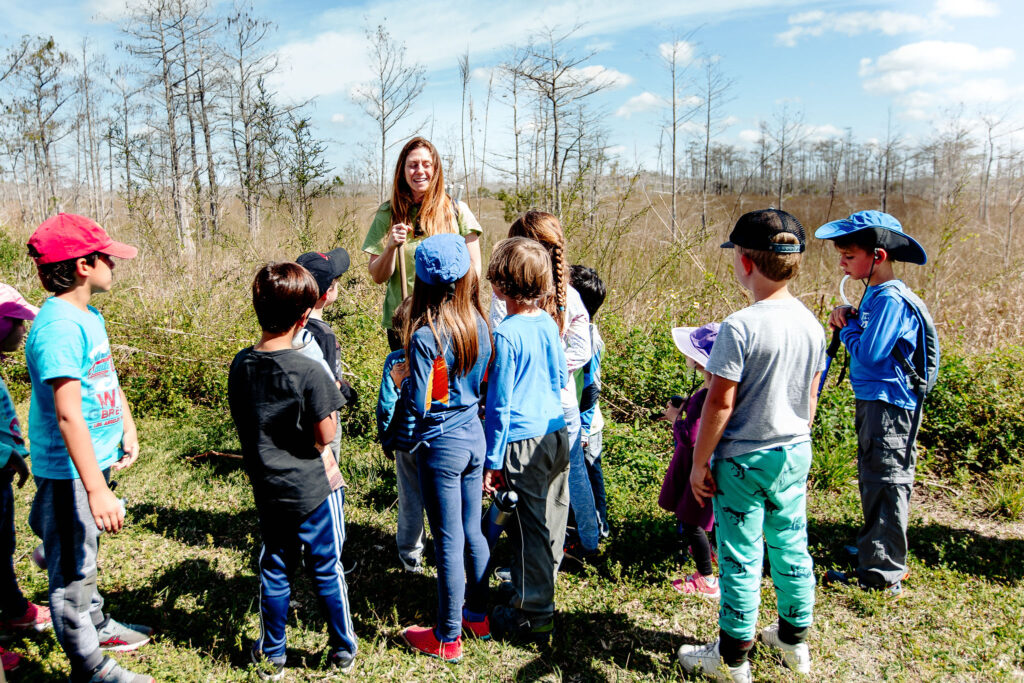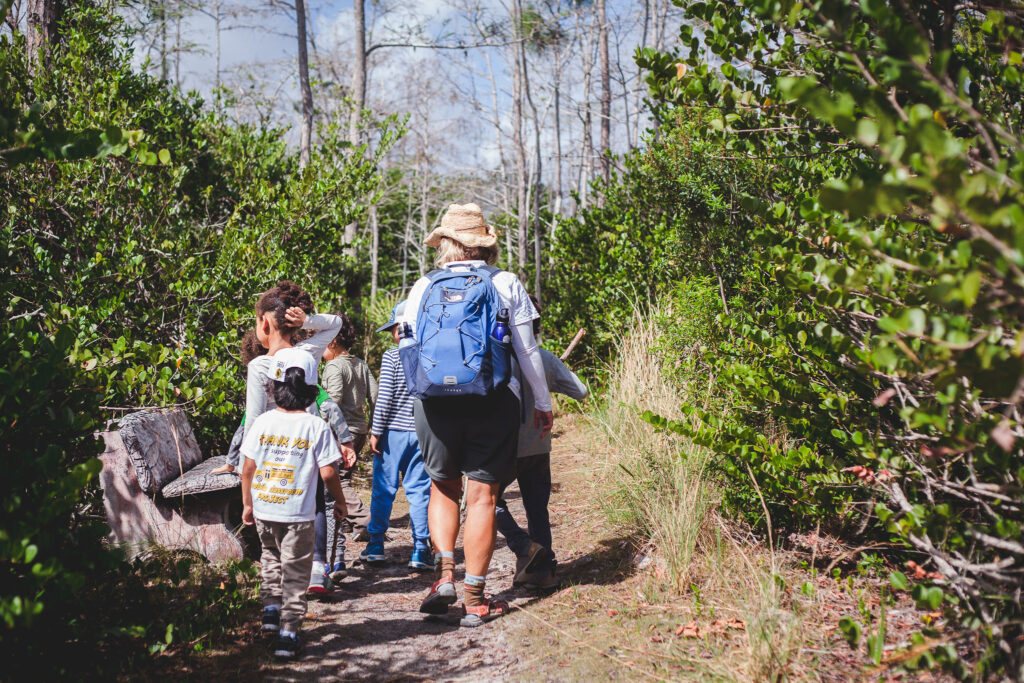 Forest School
Forest School is a child-centered inspirational outdoor learning experience, offering opportunities for holistic growth through regular sessions. It is a long-term program that supports play, exploration and supported risk-taking. Forest School develops confidence and self-esteem through learner inspired, hands-on experiences in a natural setting.
At Take Root Forest School children have the unique experience of learning in an oasis of trees – in parks and natural areas surrounded by the fast-paced sprawl of the S. Florida urban jungle. Outdoor experience develops a sense of wonder for the natural world – creating a love and respect that will grow with the child as they grow, inspiring a healthy eco-literate culture. It is every person's right – to find their place in nature and their sense of self.
Let's GO – ECO – Every Child Outside!
Forest Homeschool
Take Root Forest School, as a homeschool learning community, uses an ALL-OUTSIDE, PLACE-BASED approach to learning – focusing on exploration, play and discovery. The forest school program builds the foundations of learning through exploration, discovery and play. Once the kids are school-aged, the team begins building on that foundation, using experiential activities, games, lessons and projects – engaging all the senses. Each year as they grow, the teachers scaffold and build, adding dimensions to their learning and their skills. Using holistic methodologies, the teachers and guides combine language arts, cultural studies and history, science and mathematics, place-based ecology and stewardship with a forest school approach based on the rhythm of the seasons, sensory awareness and the students' discoveries in the forest. Students enroll with us to enrich their homeschooling journey. This model allows for development of the whole child…Head (through transformative experience and reflection), Heart (through relating) & Hands (through engagement).
Forest School Community
Take Root Forest School is a COMMUNITY. The teachers, families and children gather to explore, learn and discover – themselves, nature and each other. Each year the children and families of Take Root Forest School are invited to attend 2 beach picnics, 3 nature field trips, and 3 seasonal family festivals. There are opportunities for stewardship, volunteering and getting involved in the community and environment. Families and the wider community are an integral part of the learning program.
Get to know where you LIVE!
Outdoor learning inspired by nature – the forest to the sea!