NATURE SEEKERS OUTDOOR PROGRAM
NATURE EXPERIENCE, PLAY & LEARNING FOR CHILDREN AGES 5-10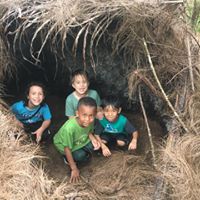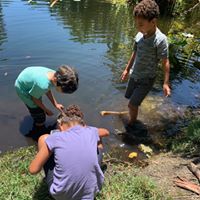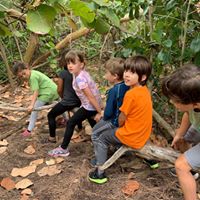 WET FEET, DIRTY HANDS, FULL HEART
EXPERIENCE-BASED NATURE ENRICHMENT FOR ADVENTUROUS CHILDREN AGES 5-10!
NATURE PROGRAM DESIGNED TO INCREASE ECOLOGICAL LITERACY, TEAM-BUILDING, AND PROBLEM-SOLVING.
LOCATIONS & DAYS
Monday – Tree Tops Park/Bergeron, Davie Fl
*Note – See Ocean Seekers to learn about the program on Tuesday
Wednesday – Bonnet House/Birch, Fort Lauderdale
Thursday – Bonnet House/Birch, Fort Lauderdale
Thursday – Greynolds Park, N. Miami
Ages 5-10, weekly drop-off, 10am-2:30pm
Autumn: 9/9 – 11/21, 2019
Winter: 12/2 – 2/27, 2019/20
Spring: 3/2 – 5/21, 2020
EXPERIENCE, PLAY & LEARN…VALUE NATURE! 
Program cost is per child and commitment is seasonal – Autumn, Winter & Spring Sessions 

Registration is per day/location

Session is 11 weeks,  including one family beach day.

$510 per child/per session with a 15% sibling discount
Each day varies due to differences in group dynamics, location and ecosystem,  as well as focus of study.  The core values of experience, play and learning will be consistent at each location and each day.  The Nature Seekers Program is centered around an ecological theme and may include songs & stories, games & play, arts & crafts, science & history, and always exploration & nature study. Ecological Literacy, team-building, cooperation and stewardship will be central themes woven throughout.
Should your child participate in more than one day per week, the planned activities and curriculum will vary to provide a diverse week of experiential learning. All groups will be limited to 15 kids and adequately supervised. All staff are screened and trained. All locations are well protected and beautiful.
Your child can SEEK all week long, yet always do something different!