Forest School & Homeschool ~ In the forest and by the sea!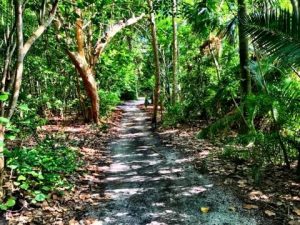 Travel to the forest by the sea…seek out history and adventure as you meander through the diverse and rich habitats hidden from view – from mangrove estuary to maritime hammock to freshwater pond to the sandy shore. Discover Natural Florida as you explore the corners of this rich and precious oasis – tucked away amid the hustle and bustle of Fort Lauderdale Beach.
The Bonnet House is a historic home and gardens in Fort Lauderdale, Florida, United States. It is located at 900 Birch Road.
In addition to their historic significance, the Bonnet House grounds encompass one of the last examples in South Florida of a native barrier island habitat. Five distinct ecosystems can be found on the property including the Atlantic Ocean beach and primary dune, a fresh water slough, the secondary dune which includes the house site, mangrove wetlands, and a maritime forest.
Hugh Taylor Birch State Park is a Florida State Park located in Fort Lauderdale, on East Sunrise Boulevard, between the Intracoastal Waterway and SR A1A.
Hugh Taylor Birch State Park is an oasis of the last Tropical Maritime Hammock in all of Broward County. It preserves the natural heritage of subtropical coastal habitat that once covered southeast Florida.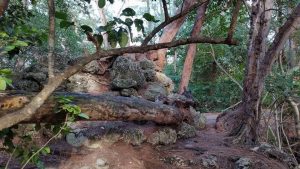 Travel to the forest…seek the natural world as you hike the hammocks alive with oaks, royal palms and mangroves; explore the bends of the river estuary and the lakes within. Discover natural Florida's abundant wildlife and the amazing bio-diversity in this verdant community park and natural space.
One of Dade County's first public recreation areas, this 265-acre park on the banks of the Oleta River was designed by William Lyman Phillips and constructed by the Civilian Conservation Corps between 1936 and 1939. The park, formerly a Seminole Indian trading post and later a rock quarry, was created in 1933 from a 110-acre donation to Dade County by A.O. Greynolds, President of the Ojus Rock Company; an additional 100 acres was donated a year later.
The beautiful, lush park has extensive hiking trails through hammock, riverside and mangroves. The hardwood hammocks are home to an enormous variety of trees, providing lush tropical forest in which to explore and play.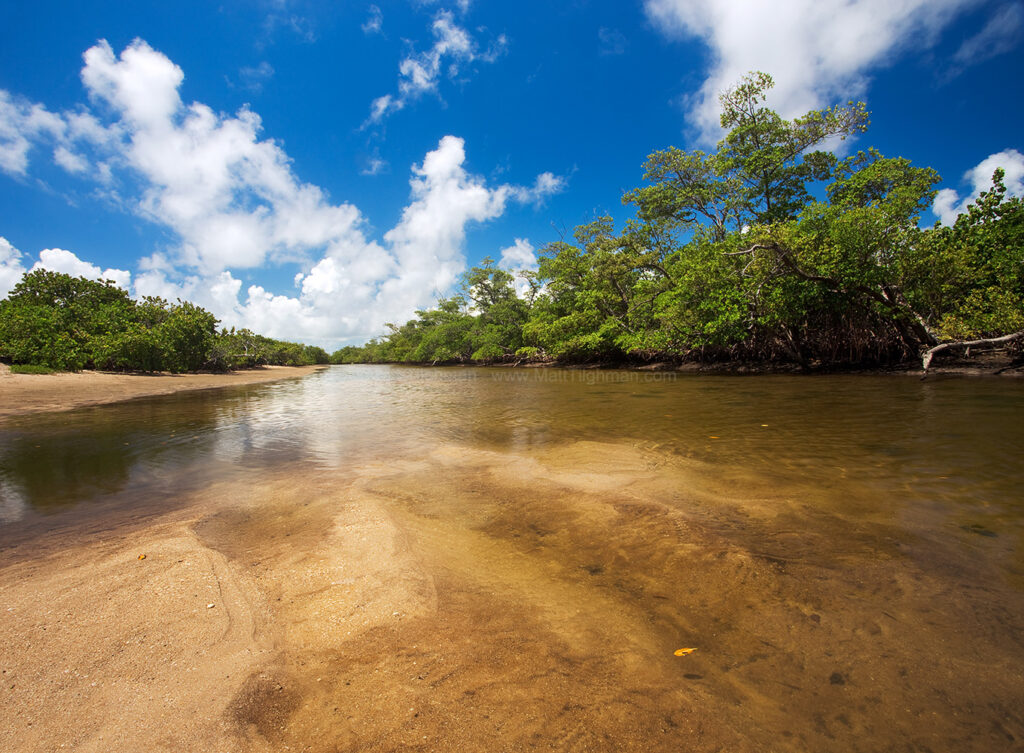 Travel to the barrier island to explore the green sand dunes, the lively intertidal zone and the calm estuary. Discover Natural Florida as you immerse into the coastal zone.
This beachside park just south of Port Everglades is the last example of an undeveloped coastal ecosystem in Broward County. Home to one of the last natural tidal creek and mangrove estuary systems in the area, the park is full of wildlife – birds, fish, crabs, manatees, and more!