Take Root Education for Homeschoolers, Ages 7.5-10
The participants of the Wild Roots Forest School, ages 7.5-10 (age as of September 1, 2021), are inspired and guided to learn about the workings of the natural world and the role of humans within that natural world. Every day the Wild Roots kids explore the outdoor environment – in the forest or at the edge of the sea. Nature provides the poetry, the stories, the lab, the classroom, the think-tank…in which the kids observe, collect data, hypothesize, experiment, create, make, listen and do. Using a project-based curriculum, the participants work together in a collaborative effort, with the environment, themselves and each other, to put together a project each season. The goal of the project is to showcase the musings and discoveries of each child and their group.
Wild Roots Forest School
Ages 7.5-10 (as of September 2021)
Broward & Dade: Tuesday, Wednesday, Thursday, 9:30am-3pm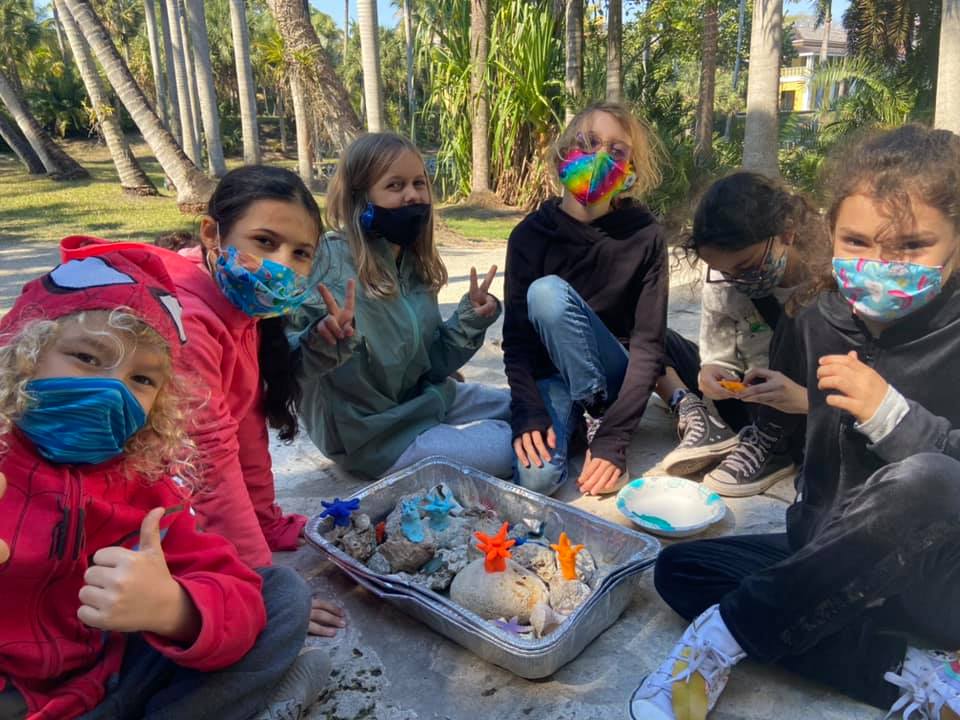 Nature-inspired project-based learning for homeschoolers.
Tuesday – The Language of Nature
Wednesday – The Culture of Nature
Thursday – The Science of Nature
Add on Monday and/or Friday for a full week!
ART Day – ART – Act…Reflect…Transform
Monday in Broward & Dade
ECO Day – ECO – Every…Child…Outside
Friday in Broward & Dade
Broward Location – Bonnet House & Birch State Park, Ft. Lauderdale
Dade Location – Greynolds Park, N. Miami