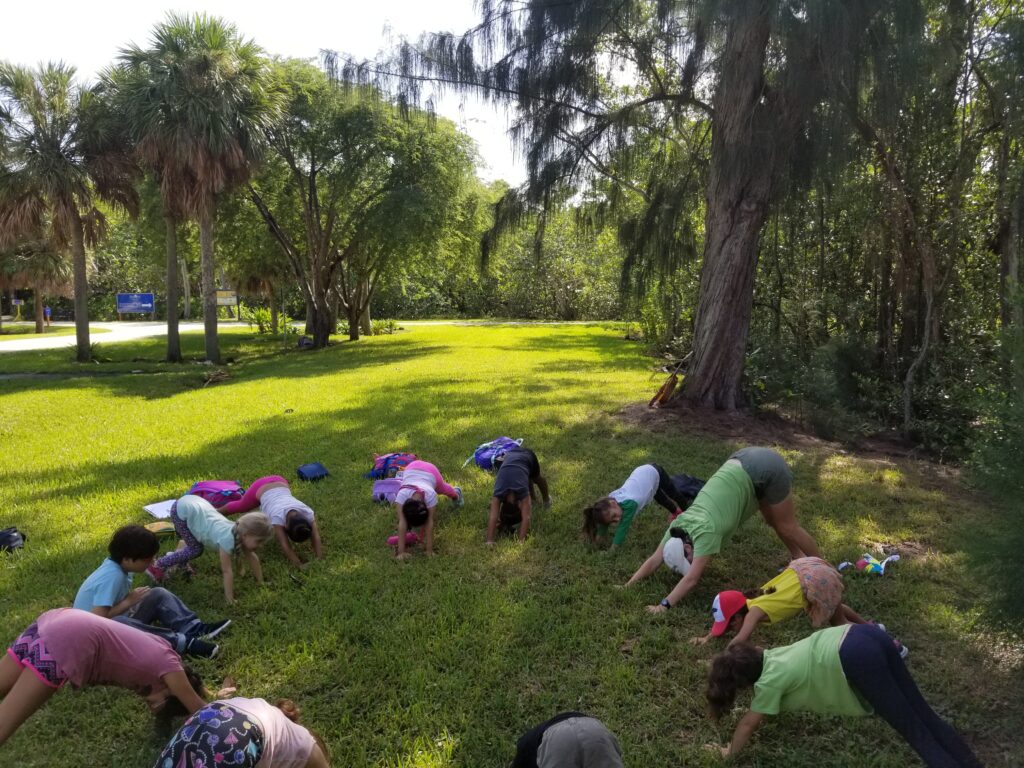 Enrich your children, yourself, your family & community. Support innovative and holistic education – participate in our programs and TAKE ROOT…PLANT THE SEEDS.
Morning Circle…Nature Movement
Community Supported Agriculture is a practice where the community pledges support to a farm by investing in shares before each growing season. The invested money allows the farm to do the work to grow the food. Once the harvest comes in, the farm re-distributes the shares as boxes of food.
The idea of Community Supported Education is similar…we invite you to invest in Take Root's Programs, thus enriching the lives of your children, yourselves, your community. Each day, every week, as the seasons change, Take Root will deliver a nature-based, holistic, fun, and engaging educational curriculum. Your children will grow, feeling a strong sense of self and community, a better understanding of their surroundings, and with a natural respect for the world they are a part of.
This year, 2020/2021, we welcome ALL families to ROUND-UP…when you register…a little extra money can go a LONG WAY. Each family is invited to round up their tuition fees in order to create scholarship funds – making space available for children to attend. This will open opportunities for families who have a sincere desire to attend but do not have the means.
Support Take Root…ENROLL NOW!