Marine Environmental Education Center (MEEC) at the Carpenter House & Mizell Johnson State Beach –  Hollywood /Dania Beach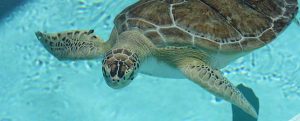 Travel to the sea and it's sandy dunes… seek the natural world as you comb the beaches and dig in the sand. Discover natural Florida while following the sea turtle on its' epic journey from shore, to Sargasso sea, to coral reef, to deep ocean.
This seasonal class will focus on the cycles of life and the passage of energy along our vibrant shores and in the coastal community.