LITTLE SEEKERS NATURE PROGRAM
Monday- Thursday
weekly drop off  
10 am – 12:00 pm
NATURE EXPLORATION AND PLAY FOR CHILDREN AGE 4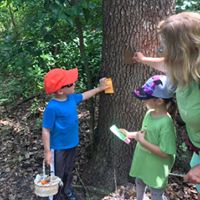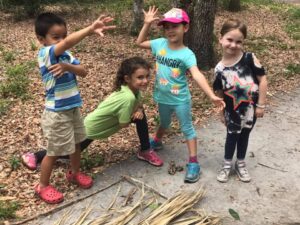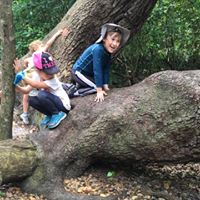 WET FEET, DIRTY HANDS, FULL HEART 
PLAY-BASED NATURE EXPLORATION FOR CURIOUS 4 YEAR OLD CHILDREN! 
INTEGRATED PARTICIPATION FOR HALF THE TIME IN THE NATURE SEEKERS OUTDOOR PROGRAM!
HOURS, LOCATIONS & DAYS 
Monday – Tree Tops Park/Bergeron, Davie Fl
Wednesday – Bonnet House/Birch, Fort Lauderdale
Thursday – Bonnet House/Birch, Fort Lauderdale
Thursday – Greynolds Park/N. Miami
Autumn: 9/30 – 11/21, 2019
Winter: 12/2 – 2/27, 2019/20
Spring: 3/2 – 5/21, 2020
IMMERSE, PLAY & DISCOVER…APPRECIATE NATURE! 
Program cost is per child and commitment is seasonal – Autumn, Winter & Spring Sessions 

Registration is per day/location

$300 per child/per session with a 15% sibling discount
The Little Seekers (age 4) will join the Nature Seekers (age 5+) for the first half of the Outdoor Day.  The 4 year olds will have an opportunity to gradually discover independence, gain confidence and ability WHILE they are learning, exploring and EXPERIENCING.  The Little Seekers will play games, sing songs, tell stories, plan, build and create as they learn about Florida Nature. This awareness will provide the base for their further learning as they grow with our program. 
Should your child participate in more than one day per week, the planned activities and curriculum will vary to provide a diverse week of experiential learning. All groups will be limited to 15 kids and adequately supervised. All staff are screened and trained. All locations are well protected and beautiful.
Your child can SEEK all week long, yet always do something different!