Wet feet, dirty hands, full heart!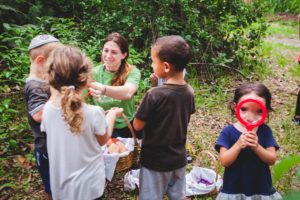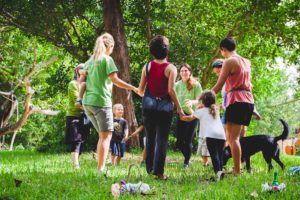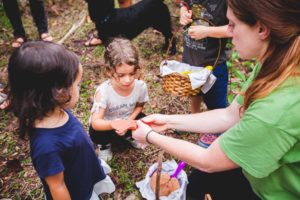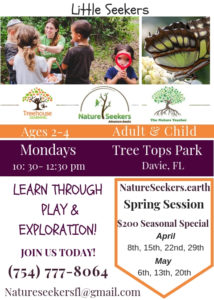 Get to know the Real and Natural Florida! For curious children age 4 and younger! Play, sing, move, learn & love Nature!            
2 GREAT LOCATIONS:
Monday @ Tree Tops Park, Davie Fl
Out & About Nature Days for Little Seekers & their Adults! 
Attire: Please dress your little seeker for the weather; wear light weight clothes and shoes for playing, painting and getting dirty!
Little Seekers will play, explore, and learn using a hands-on exploration of nature! We will see and touch! We will go on guided hikes to explore the woods, and work on nature-themed crafts using our fine motor skills.
Wednesday @ Greynolds Park, North Miami
Naturesee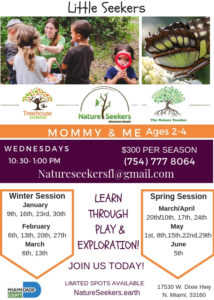 kersfl@gmail.com & register today!