Take Root Education offers nature-based, holistic education and enrichment programs for the South Florida community.
Explore, Discover & Learn OUTDOORS!
Learn in the outdoor classroom. Nature is YOUR Teacher.
SF Natural Areas
Parks & Preserves
Outdoor Classrooms
Greynolds Park
N. Miami
Forest Classroom
Bonnet House
Ft. Lauderdale
Forest Classroom
Take Root's programs are designed with young learners in mind – not just the children, but the family and the community. Each unique program is developed for the learning community – homeschoolers, individuals, groups and families; as well as small private schools and groups.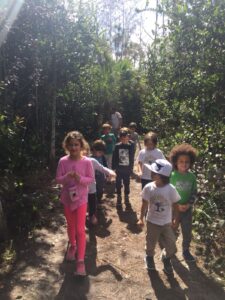 NATURE EXPERIENCE!
Nature Education, Exploration and Play is vital to the well-being of our children and society as a whole. Being outdoors surrounded by nature lowers our heart rates, alleviates stress, and offers opportunities for better physical health.
Free-play…outdoors, in a group, teaches problem-solving, team-work and conflict resolution. Learning about our environment teaches us understanding, respect and tolerance. Through outdoor learning and play we gain a Sense of Place and understand our natural role in the world, as well as our relationship to all organisms around us.
Life-learners, small schools, homeschoolers, un-schoolers…enhance your lives, your studies, your curriculum. The Take Root team creates and inspires with quality, experiential education – integrating nature studies, science, fine-arts, and recreation to create a well-rounded holistic nature program.
EXPERIENCE NATURE!
TAKE ROOT and GROW…Our programs are designed to enrich and enhance the lives and experiences of the participants. Plant the seed.
TAKE ROOT PROGRAMS…
Nature School
Head, Heart & Hands!
NATURE SCHOOL = Nature Exploration + Learning Fun!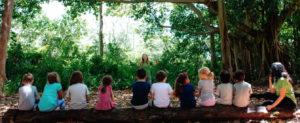 A combination program that provides the best of all worlds – Outdoor Experience with the Nature Seekers combined with 1-4 days of Academic Discovery with Nature School.
Treehouse Learning Nature School – N. Miami – Greynolds Park
Bonnet House Nature School – Ft. Lauderdale – Bonnet House
*Program varies based on location, follow links above for more details.
Nature Seekers
Wet Feet, Dirty Hands, Full Heart! Get Outside!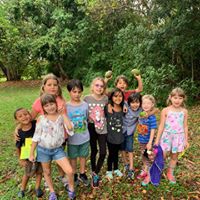 Through experiential activities, outdoor exploration, and OODLES of PLAY, the Nature Seekers discover Florida's beauty and wildlife while getting to know themselves and each other.
Combine Nature Seekers with Nature School to further enhance your Life-Learning & Homeschooling Curriculum.
*Program varies based on location, follow this link for more details.
Ocean Seekers
Salty Air, Sunny Skies & Sandy Toes! Study by the Sea!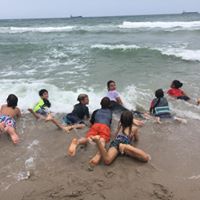 Integrating hands-on observation and data collection with experiential exploration and discovery, the Ocean Seekers Program enlivens curiosity and delight in children who are interested in the sea and its life within.
*Program varies from others, follow this link for more details.
Little Seekers
Play, Sing & Move! Love Nature!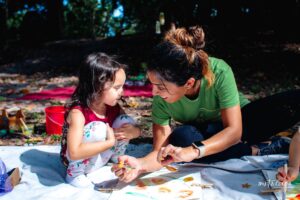 The Little Seekers learn about themselves, each other, their world and Florida Nature. The Little Seekers day is made up of play, songs, stories, building and creating.
*Program varies from others, follow this link for more details.
In the Field
ECO Field Adventures! Every Child Outside!
ECO Nature Family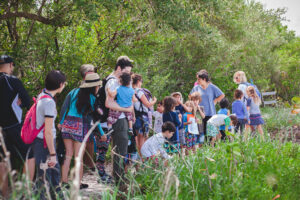 ECO Explorers Family Class & ECO Nature Family Field Trip Program – Explore with the family. Discover Florida's beauty, understand its ecology, and visit its ecosystems.
ECO Schools

ECO Forest School Days Program – School in the Forest for a DAY! Take your school classroom outside!
ECO Field Course & Experience Program – Natural History Courses & Excursions for small groups and schools.
*Program varies based on location, follow links above for more details.
Events & Festivals
Celebrate…Follow the Sun!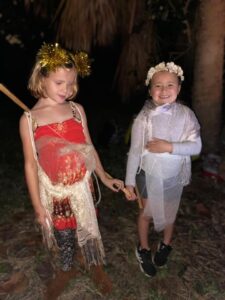 Join the Party! Honor the turn of the seasons and the wonder of nature by joining the Take Root community for fun-filled, laughter-inducing, raucous seasonal celebrations!
Autumnal Equinox, Winter Solstice, Spring Equinox, Summer Solstice
*Programs vary and change. Follow this link for details.
*Contact us so we can help you create the perfect program combinations for your family.
Your child can SEEK all week long…with Nature as their Teacher!
Nature learning, exploration and play stimulates the imagination, awakens the brain, and creates a sense of awe.
With play comes learning, and with learning comes wonder, respect and stewardship.
For more resources and classes like ours, see:
TheHomeSchoolMom Homeschooling Resources