Go ECO and get Every Child Outside!
Experiential Outdoor Education – where Nature is the Teacher and the Outdoors is the Classroom
Homeschooling Groups, Private Schools, Scout Groups, and more!
Customized just for your group…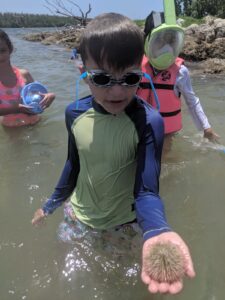 Experience-based field courses, designed to increase Ecological Literacy while expanding the participant's knowledge of local Florida Ecology, Biology and Natural History.
Each ECO Field School Day is centered on a particular South Florida Ecosystem – providing the students with the opportunity to learn, investigate and explore in the field – with the outdoors as their classroom.  
Each field day will provide an experiential lesson, activity, game, immersion and exploration – centered around a specific ecological theme or topic of study.
Ecosystem Study Series – based on the Coastal, Wetland, and Upland environments.
ECO Field Courses are customized to fit your group's needs and take place on Fridays in South Florida – Miami-Dade, Broward, and/or Palm Beach Counties.
Nature Education, Exploration and Play are vital to the well-being of our children and society as a whole.  Being outdoors surrounded by nature lowers our heart rates, alleviates stress, and offers opportunities for better physical health.
We provide quality, experiential education – integrating nature studies, science, fine-arts, and recreation to create a well-rounded holistic nature program for your learners.
Our mission is to construct and personalize your student's outdoor learning experience with small groups – using holistic integration of themes and activities, and individualized instruction. Emily and Christy, and their staff, offer creativity, guidance and a wide-range of fun and engaging activities for your child's whole OUTDOOR EXPERIENCE.