Mondays, 10am-2:30pm

Pine Island Ridge, Tree Tops Park – Davie
Travel to the highest point…seek the natural world as you hike the sandy hills – alive with gopher tortoises, fern-laden live oaks and slash pines; explore the shores of the freshwater wetlands and the life it supports. Discover natural Florida while traversing the diverse ecosystems of this vibrant park.  This seasonal class will focus on the ancients …Florida residents who have called this natural ridge home for more than 5,000 years! 
Your child can SEEK all week long and always do something different!
The core values of exploration, play and discovery will be consistent at each location and each day.  Each location's day will vary due to differences in group dynamics, ecosystems and focus of study.  All Nature Seekers' Days will include journals, arts and crafts, and a plethora of experiential activities and games. Team-building, cooperation and stewardship will be central themes woven throughout.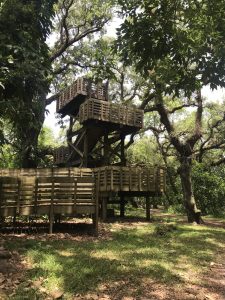 2018/19 Ecological Theme for all Nature Seeker Programs – BEAUTIFUL BOTANY!
Seeking will happen from 10am to 2:30pm at each location.
Seasonal Series – Autumn, Winter, Spring (Summer Seekers will happen in June & July).
Program cost is based on one student and enrollment in one weekly location.  Registration is per season. $510/first child/per session, 25% sibling discount.
To save your spot, email Christy and Emily at natureseekersfl@gmail.com.  Your child's place will be saved with a deposit toward registration.