2022/23 Forest School Programs for Homeschoolers
Nature-Based Learning through Play & Discovery
Forest School for Ages 5, 6
Weekly Options – Choose ONE or BOTH Options
3-Day Option
2-Day Option
Monday, Tuesday
& Wednesday, 9am-3pm
OAK-Outdoor Academics & Knowledge
Integration of language arts, cultural studies and history, science and mathematics into the students' discoveries in the forest.
Thursday & Friday, 9am-3pm
ART – Act, Reflect Transform
ECO – Every Child Outside
Integration of place-based ecology and stewardship, seasonal awareness and the rhythms of cultural traditions and celebrations into the students' discoveries in the forest.
The Kinder Roots are provided time to explore, learn and play – with the forest as their muse. Each teacher, as nature guide, creates a flow within the day that encourages the children to discover the wonders of nature, of themselves and of each other. Each day the Kinder Roots head out through the woods to explore, learn and play in the forest…following the path to discovery.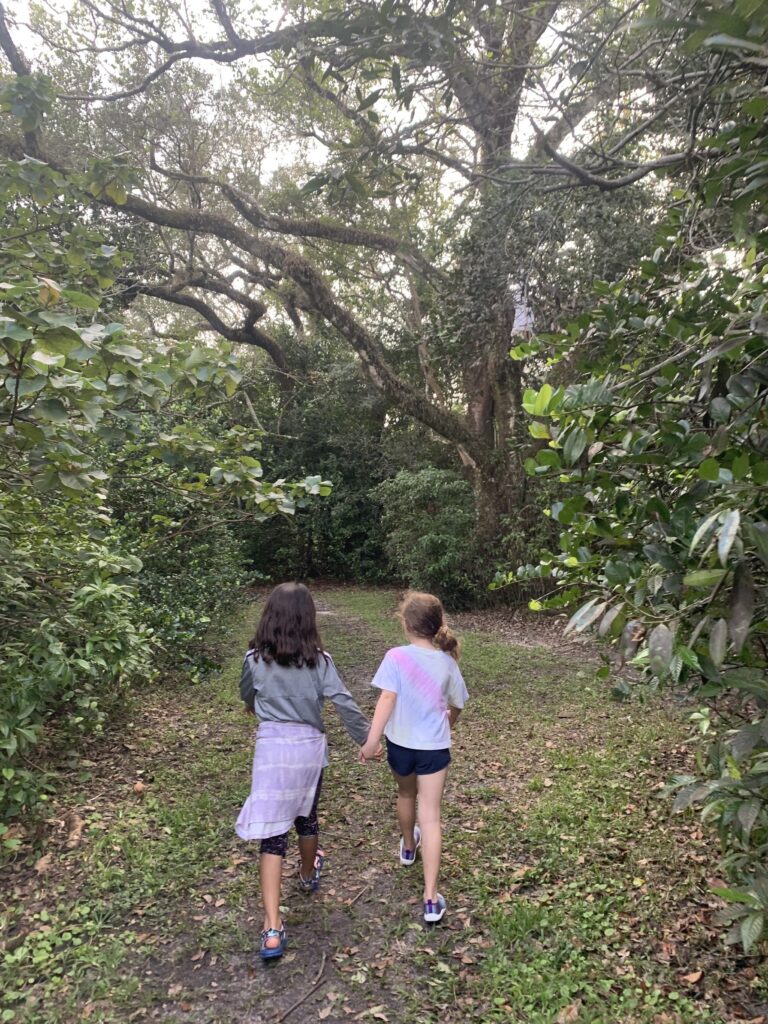 As they explore, the forest piques their interest – leaves, sticks, the way the wind blows, the way a stick balances. Through inquiry and experimenting, the children learn and come to conclusions. As they go, they play – they observe, they touch, they smell, they see what works and what doesn't – engineering, science, math…all on the go. They climb, they work together, they become stewards of where they live and figure out how they fit in. They build community.
Broward Location – Birch State Park & Bonnet House, Ft. Lauderdale
Dade Location – Greynolds Park, N. Miami