The Teachers & Nature Guides of Take Root Forest School come from varied backgrounds and places. They are teachers, scientists, explorers, students…what they all have in common is their love for education, sharing knowledge, passion and experience. They are drawn to the outdoor world and want to provide healthy, happy and enriching experiences to their students. Their backgrounds and education include trainings and certifications as teachers – both elementary and secondary, in various holistic pedagogies, natural history, the sciences and environmental education philosophies. This summer of 2021, Take Root Forest School's teachers participated and completed the Forest Teacher Institute Teacher Training and are READY to get outside! All teachers are certified in CPR and First Aid and are finger-printed and background checked. All teachers are aware and trained to uphold Covid-19 safety standards. Take Root's educators maintain regulations in a positive and holistic way. Take Root upholds the highest standards in safety and in education. Each teacher is passionate and dedicated to the philosophy of the program and the needs of each child.
Welcome to our COMMUNITY!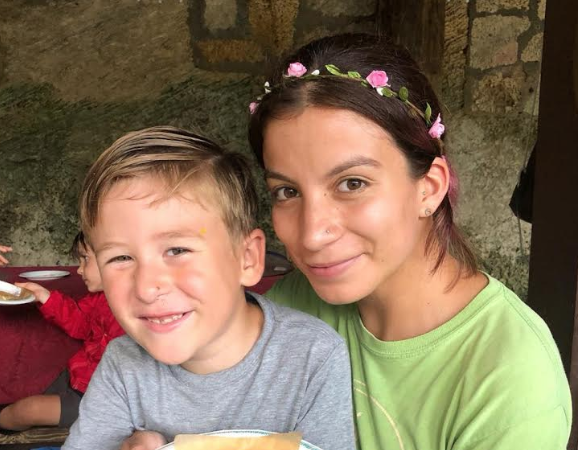 Camila Sosa has had a variety of teaching experiences. After being part of an outdated public school system as a new Elementary Education teacher, Camila embraced her role as teacher with Take Root Education's Treehouse Learning Program. "Treehouse Learning aligns with my values and beliefs concerning education. Therefore, what I can bring to Treehouse is absolute passion!" Camila provides her students with empathy, guidance, and reassurance to build strong meaningful bonds with students and families. She shares her knowledge and interests, such as, physical activity, sewing, music, and environmental awareness to help students explore beyond what they learn in their core classes. Camila believes that being a part of Treehouse Learning allows her to share her authentic self with the students, thus encouraging them to do the same. Camila Sosa has been a part of the Take Root Community for four years. Camila is a proud member of the Kinder Roots team at Greynolds Park at our Dade location.
Abby Lynn Mayginnes Ramirez spent her childhood frolicking in Missouri's deciduous forests surrounding the tributaries of "The Mighty Mississippi River". After spending the last 7 years living and teaching in Florida Abby has found herself ready for a new adventure with Take Root Forest School. The diversity and beauty of South Florida's people, animals, and plant life has left Abby enamored. A recent encounter with a "sea cow", manatee, while kayaking has this outdoor enthusiast, artist, crafter, and natural artifact collector in awe with her new role at Take Root. As a certified educator and leader amongst the youth of today, she feels a sense of urgency to instill a passion for stewardship for the earth, the flora, and fauna in the young people today. Abby is excited to align her personal goal of stewardship with Take Root's mission to provide holistic and well-balanced nature-based curriculums for each child to thrive, learn and grow organically. Abby welcomes new opportunities to facilitate student discovery, exploration, creativity and ingenuity by listening, respecting, teaching, and following her student's interests. Her students feel safe as she encourages metacognition, self-motivation, and inquiry. Abby is looking forward to spending her first year at Take Root Forest School with the Wild Roots group of Greynolds Park at our Dade location!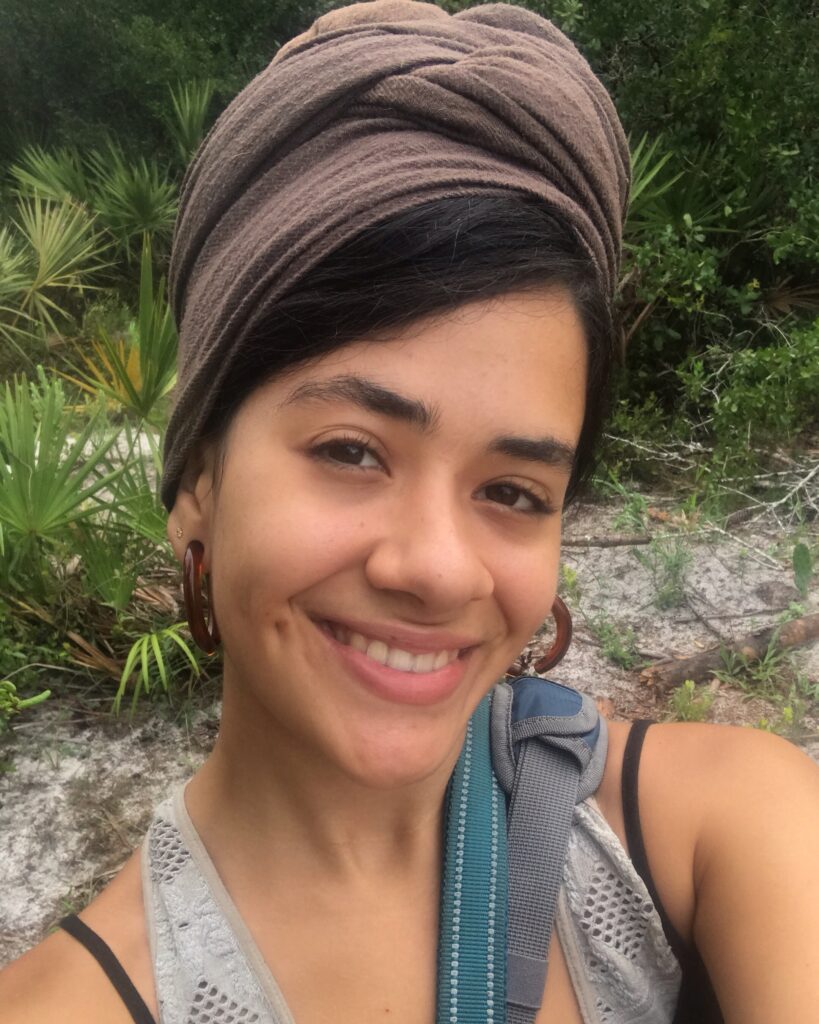 Lia Rangel is a passionate and dedicated educator who believes that an approach centered on listening to each student and their heart's call can help lead them towards a path of lifelong learning and development. She considers her experiences and challenges growing up a blessing, particularly those of being a minority because they allowed her to see the underbelly of a failing education system. Along her way, special teachers who instilled an emphasis on creativity, individuality, and integrity in her early life showed her the impact that such adults can have in shaping the minds which we hand the world off to tomorrow. This fostered in her a love for alternative education methods and working with initiatives that seek to improve the field by providing holistic approaches that cultivate the little seeds that are our students into well-rounded, empowered adults who are ready to help make the world a better place. Lia is currently pursuing a bachelor's degree in elementary and special education. She has merged this path with her love for the arts and environmental sciences through her teaching experiences in outdoor settings, encouraging students to learn through play and develop mindfulness through their observations in the natural world. The experiential, child-centric approach at Take Root was a dream come true for this Miami native and teaching in her old stomping grounds, using methods and practices she believes in, is just the cherry on top of having found a program that truly hones in on the magic within each child and the special ways they can make their mark. Lia provides uplifting educational experiences to the Take Root Forest School kids in the Tender Roots and Kinder Roots groups.
Trevor Davis has an adventurous spirit that has taken him across the United States and abroad. He has lived in several states throughout the country and comes to South Florida most recently, by way of the mountains of Southwestern Montana. Trevor's love of the outdoors began as a
Tiger Cub in Pennsylvania fueling him to become an Eagle Scout in Minnesota. His experiences as an Eagle Scout have taught him of the importance of encouraging today's youth to appreciate and embrace nature, while learning how to also be good stewards of their environment. He has a
master's degree in Biological Oceanography and joins the Take Root team after working as an environmental chemist. Throughout his time in academia, he has worked with numerous endangered species of sea turtles and sharks. Trevor loves learning and advancing his knowledge
on leadership development and is a huge proponent of the idea of servant leadership. He has a fun-loving and laid-back attitude. His experiences with different cultures and living in different regions have instilled in him a love of appreciating and relating to unfamiliar backgrounds and the importance of community service. He hopes to use his time at Take Root Forest School to encourage the kids to explore, conserve, and most importantly appreciate this natural world. Adventure is out there! Trevor will be sharing his love for adventure, leadership, stewardship and the natural sciences as a Nature Teacher, Guide and Leader at both locations – Dade & Broward.
André Marin considers himself a lifelong learner, passionate about education for both himself and the students he mentors. Born and raised on the beautiful Caribbean island of Aruba, André has been passionate about cultures, ecology, and sustainability throughout his life, growing up with multiple cultures and close to nature. His diverse teaching experience includes teaching English language learners in Venezuela, providing hands-on urban nature and farming education to youth in New York City and most recently working as a Middle School Social Studies teacher in Boca Raton, Florida. He learned about Forest School when he decided to send his daughter to the program in 2020, and watched her thrive through the experience of outdoor learning. André  is looking forward to an exciting first year with Take Root Education as part of the Wild Roots team in Fort Lauderdale.
Gabriella Quiles (Gaby) is a Florida native hailing from nearby Sunrise. Having had a first-hand experience in South Florida's public school system, as both student and teacher, Gaby has devoted herself to providing education that overcomes the outdated practices commonly found in today's standardized public curriculum. As an educator, artist, musician and nature enthusiast, Gaby has a strong affinity for the core values found within the Nature Seekers' holistic and vibrant approach to shaping the minds of the next generation. Gaby believes it is essential to provide a hands on experience. She acts as a guide in providing each student the support and creative liberty needed. She always looks to promote natural growth and encourages the students to confidently explore the world around them. Gaby provides fun and immersive educational experiences to the Kinder and Wild Roots kids of the Take Root Forest School in Fort Lauderdale.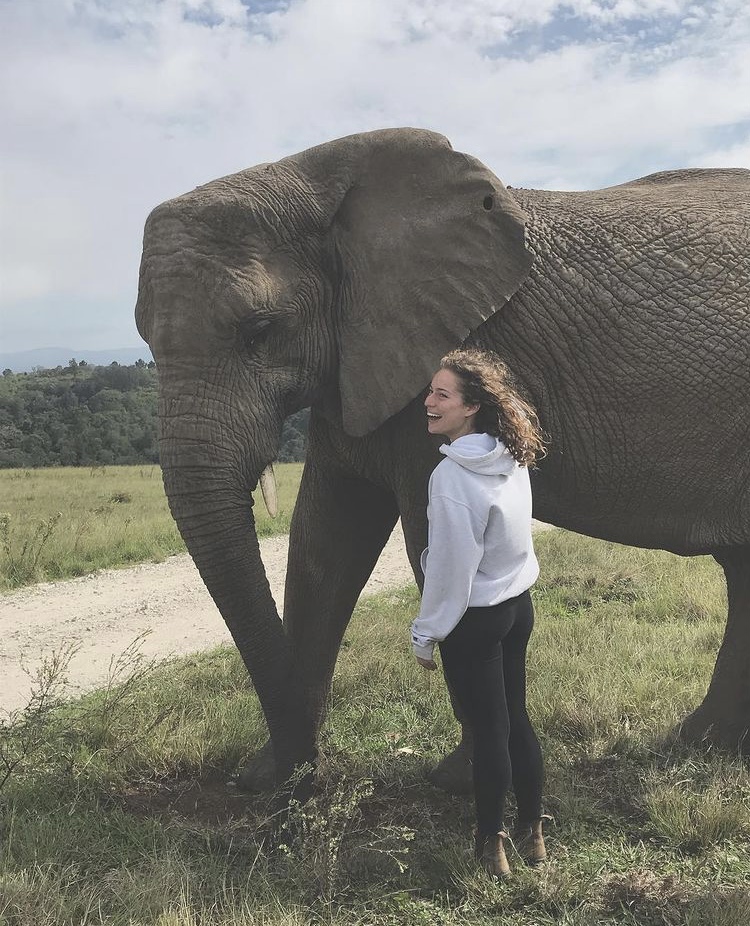 Leeza Abramov was born and raised in Brooklyn, New York and moved to south Florida five years ago to obtain her bachelor's degree in Environmental Science and dance at Nova Southeastern University. Being from a city, Leeza's access to a natural, rich environment was null. She never had the opportunity to explore the outdoors in ways children should. Her drive for environmental conservation and education only grew stronger during her years in university. Leeza has interned at county parks leading nature tours and education programs, and even became certified as a Florida Master Naturalist. Leeza began her teaching journey when she was only fourteen years old, assistant teaching at a preschool for six years that practiced Reggio Emilia and Waldorf methodologies. Her passion for environmental education sky rocketed during a mission trip to Guatemala where she used eco green-building techniques to help build a school made out of tires in a village. Leeza is extremely passionate about spreading environmental awareness and incorporating a holistic approach to learning for our youth. It is so important now more than ever! Leeza is looking forward to spending her first year at Take Root Forest School with the Tender & Kinder Roots groups!