Take Root Education's teachers and nature guides are trained in a variety of holistic pedagogies, as well as natural history, the sciences and environmental education philosophies. All teachers are certified in CPR and First Aid and are finger-printed and background checked. All teachers are aware and trained to uphold Covid-19 safety standards. Take Root's educators maintain regulations in a positive and holistic way. Take Root upholds the highest standards in safety and in education. Each teacher is passionate and dedicated to the philosophy of the program and the needs of each child.
Welcome to our COMMUNITY!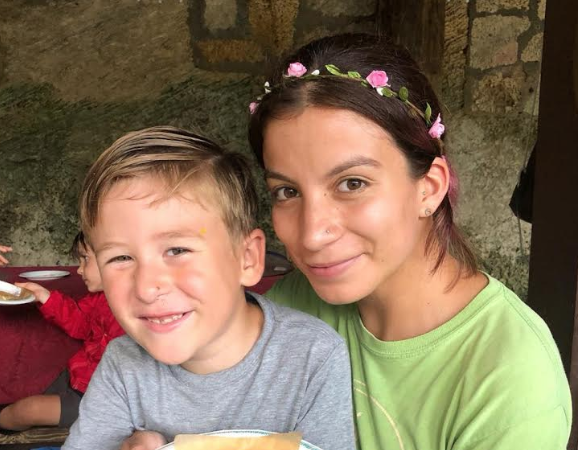 Camila Sosa has had a variety of teaching experiences and has been with Treehouse Learning for three years. After experiencing an outdated public school system as a new elementary education teacher, Camila embraced her role as teacher with Take Root Education's Treehouse Learning Program. "Treehouse Learning aligns with my values and beliefs concerning education. Therefore, what I can bring to Treehouse is absolute passion!" Camila provides her students with empathy, guidance, and reassurance to build strong meaningful bonds with students and families. She shares her knowledge and interests, such as, physical activity, sewing, music, and environmental awareness to help students explore beyond what they learn in their core classes. Camila believes that being a part of Treehouse Learning allows her to share her authentic self with the students, thus encouraging them to do the same. Camila Sosa has been a part of the Treehouse Community for three years. This year Camila is the proud teacher of the 6 & 7 year old Mangos at Treehouse Learning in Greynolds Park, N. Miami.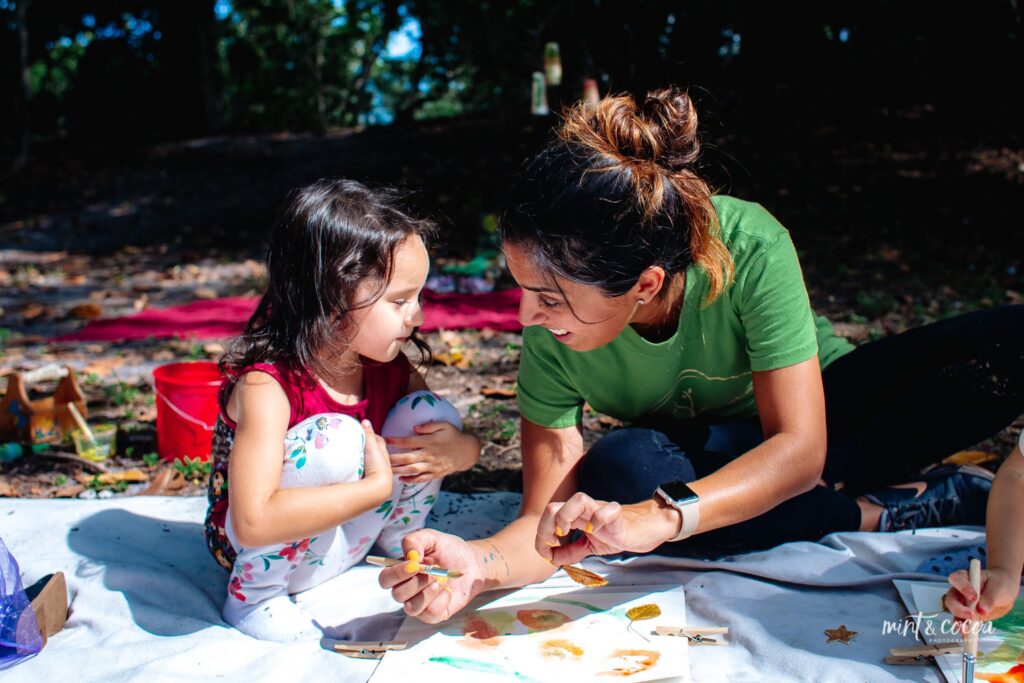 Mariella Aldave believes that, "A child's development should be focused on the qualities​ that make them well-rounded human beings". Born and raised in Lima Peru, ​Mariella attended the Waldorf Lima School where she gain​ed​ her love for teaching​ and developed knowledge and respect for all human beings. ​Specializing in Waldorf Education and a K-12 Waldorf Education graduate, Mariella understands the benefits of a holistic, high-quality education. Treehouse Learning's child-centered approach to teaching has built her confidence in the future generation. She loves being in an environment where she can teach using methods she admires and is passionate about. The 2020/21 Academic Year is Mariella's second year with Take Root's Treehouse Learning Program. Mariella lovingly leads the Seedlings Group, at Treehouse Learning in Greynolds Park, N. Miami.
Chloe Webb is a lover of all things outdoors, all things musical, and all things "turtle". She is from a small town in south Mississippi, where she was born and raised, and completed her Bachelor's and Master's degrees in Biological Sciences. She relocated to South Florida this year to pursue her passion for ocean conservation, where she also works for the Broward County Sea Turtle Conservation Program during the sea turtle nesting season. With years of child care and teaching experience, she loves using her passion for nature to make a difference in young people's lives, and maybe even ignite similar passions with the children she interacts with. She is also a well-rehearsed singer and piano player, and a beginner guitar player. She is ecstatic to use her talents and skills to make an impact on as many lives as she can, and she cannot think of a more fitting outlet for her than with Take Root Education. 2020/21 is Chloe's first year with Take Root Education. Chloe works with the Acorns (age 5) at Treehouse Learning in Greynolds Park and gently guides the Little Seekers (age 4) as they explore nature at the Bonnet House.
Miranda Running-Finger is a lover of the environment and the wildlife that call it home (especially birds!). She was born in Minneapolis, Minnesota, where the early years of her childhood were spent and her love for the outdoors was fostered with plenty of camping experiences with her family. In 2005, she moved to Dania Beach, Florida and has lived in the Sunshine State ever since. She attended the University of Florida, where she received a Bachelor's degree in Wildlife Ecology and Conservation. To the Take Root – Nature Seeker's team, Miranda brings her experiences working as a field researcher studying various avian species throughout Florida, combined with her love for environmental education and outreach. This is Miranda's first year with Take Root Education's Nature Seekers Program. She is the Nature Teacher for the Sharks (all ages) group at Ocean Seekers on Hollywood Beach and the Nature Seeking Panthers (age 7-11) group at the Bonnet House and Greynolds Park. Miranda also plays the role of Certified Lifeguard.
Growing up, Gaby Carbonell's backyard was the Everglades. From a young age, she became immersed in the wonders of Florida's wilderness. This inspired her to earn her Zoology Degree from Colorado State University. While in attendance, she developed herself as a research scientist and became an author to a publication on a lungless salamander. After graduating, she ventured to Costa Rica to work as an educator & researcher at a Leatherback nesting beach. It was teaching alongside these modern-day dinosaurs that she realized her ambitions to guide students through the natural world through unique experiences only offered by learning outside. She is excited to spend time with the Nature Seekers and lives close to the beach with her Bearded Dragon, Coach Frank. Gaby is joining Take Root Education's Nature Seekers Program for the first time this academic year. She will be guiding the Sharks (all ages) group at Ocean Seekers on Hollywood Beach and the Nature Seeking Otters (age 5-6) group at the Bonnet House and Greynolds Park.